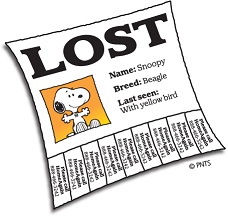 Having a pet run away can be devastating, but a WINK News Call for Action investigation found that there are a few big mistakes most pet owners make that could make reconnecting owner and animal nearly impossible.
What are microchips?
Microchips are the best tool for finding a lost pet, but they are not foolproof.
"They're not little GPS receivers, they don't tell anybody where your animal is and they only work if you register it," explained Raphael Moore, general counsel for the Veterinary Information Network.
Microchips work by using radio frequency identification technology. The chips are placed below the animal's skin and are given a unique serial number. When a pet is brought to a veterinarian's office or to a shelter, a scanner is used to see if a chip is in place and if that chip is registered.
But Moore says most pet owners make one crucial mistake.
Continue reading →